WHERE TECHNOLOGY WORKS FOR YOU
The Kinetix Technology Center, Located in the Heart of Downtown Alexandria
The mission of the Kinetix Technology Center is to provide newly renovated workspace with advanced technological features. Businesses have a competitive edge with services such as high speed optical internet, the latest in Voice over IP technology, Wi-Fi and guest services, excellent cellular service, common meeting rooms and more. With 4 floors of over 50,000 square feet available, build-to-suit and create the space that makes the most sense for your team.
Create a space that makes the most sense for your team. The Kinetix Technology Center offers space to fit a customer's needs, whether it be a small suite or an entire floor. There is also plenty of collaborative space your team can utilize.
PEACE OF MIND WITH
ON-SITE IT SUPPORT
Our top priority is helping to achieve your company's success without the headaches of everyday technological issues.
All of our office spaces are equipped with everything your company needs to work more efficiently. From secure access to dedicated IT support, the Kinetix Technology Center offers unparalled features for businesses of any size. We work hard to anticipate our tenants needs, and provide them with the peace of mind they deserve. Create your new and improved office environment today. *Included in Rent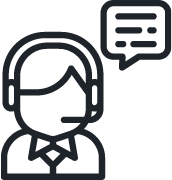 DEDICATED SUPPORT FOR YOUR IT NEEDS
Access to a full team of dedicated IT professionals to troubleshoot any issues you may encounter.*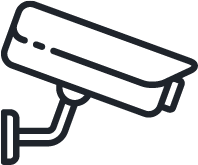 24-HOUR SURVEILLANCE AND SECURE BUILDING ACCESS
24/7 camera surveillance inside and outside the building, and 24-Hour secure building access.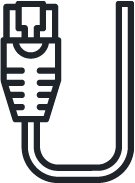 FIBER AND ETHERNET CONNECTIVITY
Cutting-edge, high speed fiber optic network for faster internet and increased productivity.*
AMPLE PARKING SPACE AVAILABLE
Over 100 parking spaces, soon to be privately gated for tenant and guest use only.
Why do your employees want to work here?
Located in historic downtown Alexandria, the Kinetix Technology Center is within walking distance from restaurants, nightlife, and hotels for those businesses with travel needs. Your business will have a central location with proximity to local high-traffic areas, close for both Pineville and Alexandria residents. You will be just steps away from everything you need and want to do in town.